preface \ reflection 06
Laura Brown
Editor in Chief, Instyle Magazine (U.S.)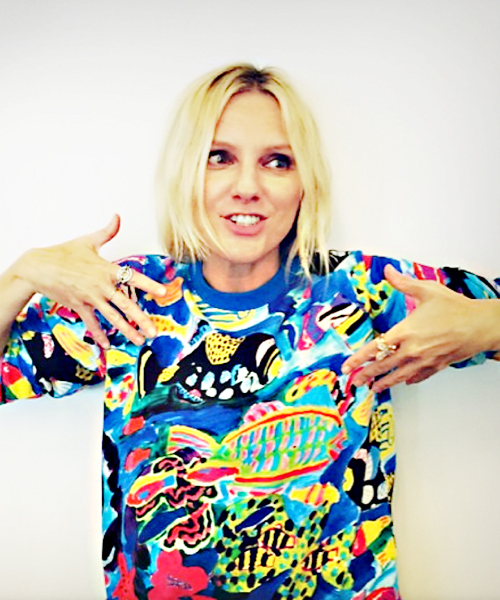 Sydney-native Laura Brown started her fashion journey at Harper's BAZAAR Australia and in September 2001 made the pilgrimage to New York City, the epicentre of publishing. 
Initially working for W Magazine and Details, she eventually found her fashion footing at Harper's BAZAAR U.S. in 2005 and in her 11 years at the publication rose to the lofty role of Executive Director. 
In September 2016, Laura was awarded the role of Editor-in-Chief, Instyle Magazine U.S.
Laura has become well-known for her warmly entertaining and down to earth Australian candour and interview style.  Her popular YouTube channel The Look has seen her interview everyone from Elmo of Sesame Street fame to Kim Kardashian West and Karl Lagerfeld.
Laura is also the host of interview series In and Out of Fashion on the Apple TV platform and M2M (Made to Measure) amongst other projects and media appearances.
I think the most connective trait amongst Australians is curiosity and hard work.
I think there's a little bit of it in all of us, and no matter how successful we are, we kind of can't believe it – it's like we're still a 16-year old looking to go to Oz (pun intended).
I don't think curiosity and humility ever dies, and if I meet a pretentious Australian, I am doubly offended because it's SO. OFF. BRAND! 
Australia has the greatest PR of any country in the world.  People just assume we're all nice and hardworking and… have hollow legs.  That hasn't, and will never, change.  I think it's more the other way around: Australians are so keen to be "international" and validated on the world stage, yet at the same time can be completely disinterested in the people who exist in it.  It's such a weird relationship; the blessing and the curse of distance, I guess.
Being an Australian has worked for me 100%. Only in the U.S. can an Australian be considered faintly exotic!
But you need to navigate and contribute to the industry you're in, no matter where you're from.  You can only pull the Aussie shtick so often.  (That being said, I have been enjoying teaching fellow fashion folk the classic Aussie expression, "Yeah… noooii".  It works in so many areas.)