preface \ reflection 03 
Margaret Pomeranz
Film Critic, TV Presenter, Ambassador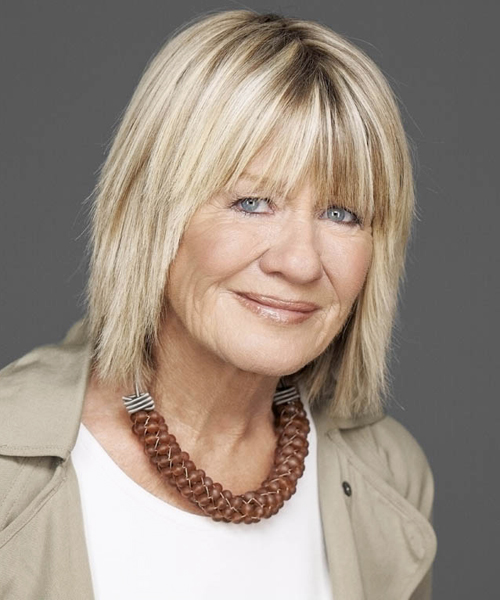 Margaret Pomeranz is an Australian film critic, producer and television personality. 
In 1994 she played Guy Pearce's mother in The Adventures of Priscilla, Queen of the Desert, but it's her stellar 30-year career as co-presenter and film critic alongside David Stratton on The Movie Show (SBS) and, later, At The Movies (ABC) that made her a household name for Australian film lovers.
In 2015 the National Film and Sound Archive of Australia announced Margaret as an ambassador to raise awareness about the preservation of Australia's audio-visual heritage. She also currently hosts Foxtel's movie-review program Screen.
REFLECTION ON AUSTRALIAN FILM
Many of you will not remember what this country was like 50 years ago. Unfortunately, I can. It was a time when we were pretty embarrassed about being Australian, the cultural cringe held sway. Artists, writers and thinkers felt the necessity of going overseas to get recognition before they received any validation in their home country.
I despaired. I left. Returning from Europe in the early 1970s to finish my degree, after which I intended to swiftly re-deploy back, I found a country on the brink of change. It was exciting – as if a giant broom had somehow swept away a lot of that inferiority complex and we could find confidence in ourselves, in our writers, in our artists, and, nascent though the industry was then, in our filmmakers. I married a filmmaker and went to NIDA to study playwriting. Anything seemed possible. And indeed it was.
It wasn't long before our films were gaining recognition overseas. Imagine the delirium when films like The Chant of Jimmy Blacksmith (1978), My Brilliant Career (1979), Breaker Morant (1980) and The Year of Living Dangerously (1983) were selected for competition at that most prestigious of all international festivals, Cannes. Our films were breaking out – being seen by audiences all around the world, making money because people wanted to pay to see them.
 Heady days.
Those films were part of what has been termed the 'classical' period of Australian cinema. Yet to come were the impudent, quirky comedies of the early 1990s like Strictly Ballroom, Muriel's Wedding and The Adventures of Priscilla Queen of the Desert, all of which had their place in the Cannes line-up as well.
There was dancing in the aisles after the midnight screening of Priscilla, and I remember it as one of the most exhilarating experiences of my life.


In those days I could exist easily on three hours sleep a night.  And then, of course, came the pièce de résistance:  The Piano – sharing the Palme d'Or – in 1993.
I've been a part of the Australian film scene for many years now. I've seen it grow; I've seen it gain maturity; I've seen skills developing.  I've seen our filmmakers heading for Hollywood with talented young people jumping in to fill 
the gap. 
For our population, the talent and skills in just about every sphere of filmmaking - from directors, cinematographers, writers, editors and designers - is extraordinary.  And I feel very lucky to have witnessed the blossoming of this distinctive art form in my home country.