preface \ reflection 05
Marc Newson 
Industrial Designer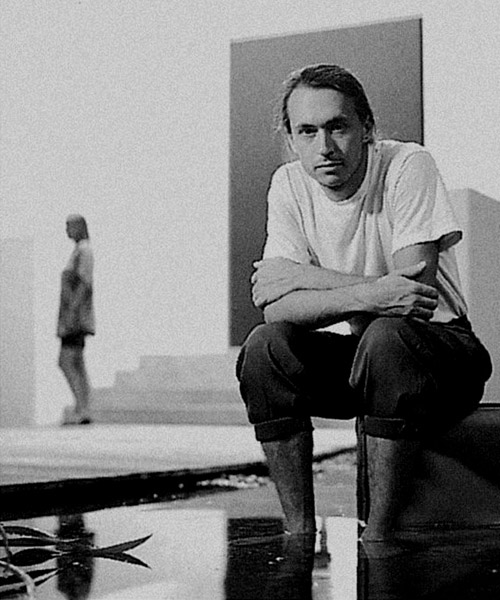 Marc Newson has been described as the most influential designer of his generation and has worked over an extraordinary number of disciplines throughout his career, achieving a similar breadth of accolades, including being appointed Commander of the Order of the British Empire (CBE) in the 2012 New Year Honours for his services to design.
Graduating in jewellery design and sculpture from Sydney College of the Arts in the late 1980s, Marc's final piece, the Lockheed Lounge, became his breakthrough design and the one he is still well known for today. Made in his garage, the Lockheed Lounge quickly became a cult object, even appearing in music videos for the likes of Madonna, and in 2009 an original design sold at auction for an unprecedented $4.69 million, a figure that set a new record for furniture created by a living designer.
There is hardly a single aspect of modern life that Newson hasn't stamped his name on.  From fashion for G-Star, to the Falcon Jet 900b interior, to watches, jewellery, furniture, first-class airport lounges for Qantas, a car – even a sex toy.  
Marc Newson has largely become the most famous industrial designer worldwide, to date.
I unequivocally identify myself as being Australian, or more precisely, having an Australian attitude.
I was born and raised in Sydney and Australia back then (when I was a kid) was all about inventing and making things, often driven by necessity. There exists an immense pioneer spirit and there is no doubt it spurred me onto making things for myself and figuring out how things were made.
A lot of what I do now is inspired and informed by my childhood experiences growing up in Sydney, not the least of which was having all that incredible light, bright colours, tons of space and ocean all around me.
In terms of design, Australia was a very unsophisticated place. Most white Australian's hadn't much time for the indigenous culture of Australia, although I was always fascinated by it. I didn't have a lot of design history rammed down my throat, as I would have, had I been born in Italy, for instance.
Culturally, everything that happened to me before the age of ten was vivid and pertinent.  I was a little sponge for all this information and experience, without anticipating its effects.
I worked in my grandfather's garage-workshop in Sydney when I was about four, five or six years old, and he taught me to use hammers, saws, wood, nails and string.  I was always hammering my thumb, and I can remember trying to saw through pieces of wood with nails, which was a big no-no. I had a do-it-yourself mentality. 
I could see that tools were very special, and I was taught to use them properly and put them back where they belonged. I had to build things, as opposed to them being bought for me.
I was obsessed with billy carts, engineless go-karts that essentially rolled down hills with steering devices made of rope, and was forever making new ones with wheels that my grandfather would bring me from garden appliances. These were my very earliest memories of being creative: building things, designing things, in a very rudimentary way.
Australia has a history of invention, often driven by necessity. Take someone like Jack Brabham – building his winning racing car in the backyard. Australian popular culture is strong and shares that same bent for technology and invention. For instance, surfboards: a lot of kids know how to build one of those things, which is far more complicated and technical than it looks.