preface \ reflection 09
Kelvin Ho
Interior Designer, Architect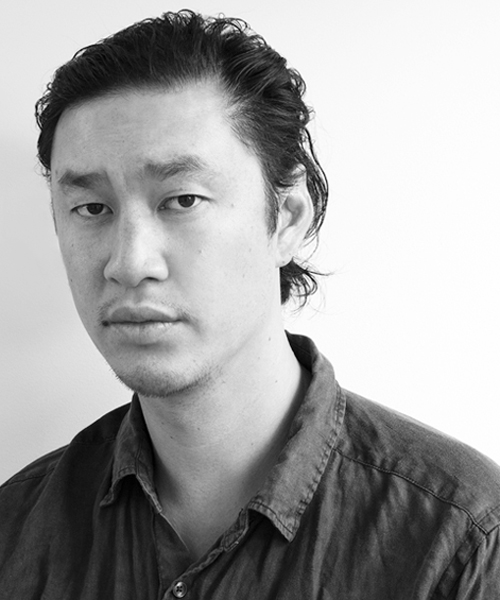 Kelvin Ho, founder of Sydney-based architecture and interior design firm; AKIN Creative, has become a name known for his fresh perspective on contemporary interior design.
Collaborating with Australian labels such as Dion Lee, Sass & Bide, Bassike and Camilla & Marc, Ho has created some of Australia's most recognisable and conceptually savvy retail stores.
His partnerships with hospitality giant Merivale, as well as The Small Maldives Island Co. and The Australian Ballet have also netted stunning results and accolades.
Kelvin's purist aesthetic and passion for raw materials continues to define his innovative design objective and has made him one of Australia's rising stars in design and artchitectue
When I was about 4 years old I remember my father drawing a rabbit on my chalkboard, which I thought was the most amazing thing I had ever seen.  I was determined to never rub the drawing off.  One day I lost the chalkboard and I was so upset that I spent forever trying to redraw the same rabbit from my memory and imagination.  In some way, I still feel my time is spent using my imagination to create this rabbit.  
I spent a disproportionate amount of my youth riding my skateboard through the streets and buildings of the Sydney CBD.
Days would be spent checking out different spots looking at kerbs, stairs, handrails, walls, materials, textures and other random elements in the built environment that are normally overlooked.
Having grown up continually looking at the built environment in an alternate way has influenced my creative process now, as I am always trying to approach designs by finding solutions or outcomes that are either unconventional or unexpected.
Just before I started first-year architecture, I went to Hong Kong to visit my uncle who is a highly successful architect to ask him for some advice. He told me that architects make no money, have no work/life balance because they work 18 hour days and will end up either driving a taxi or selling encyclopedias.
I found this experience of career advice both immensely scary and compelling.